When a person decides to take a decisive step in his life, he first considers this decision. One night is enough for someone for intensive brainstorming on the topic and voila – the decision is made in the morning. And for another person, even a year is not enough, and some people think for years and still cannot decide because of their own hesitation.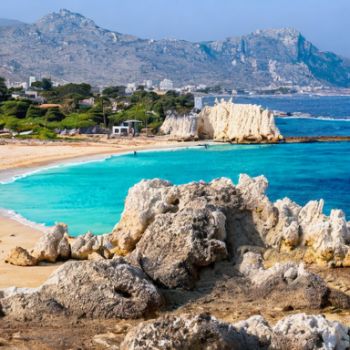 A number of different factors play a big role here, such as a person's character, experience, financial situation, but the main thing is the level of motivation. If the level of motivation is low, then the doubts will be correspondingly proportionally high. If the motivation is high, then there are fewer doubts and the issue is immediately on the agenda every day.
So, the times have come when life forces many to seek a stable, secure life away from war, political propaganda and economic degradation until recently of such a habitual habitat. The realities of what is happening have become an unpleasant surprise for millions of people, and hundreds of thousands of families are now sharply thinking about relocation and emigration. The overseas real estate market reacted to this in direct proportion. The question of where to move to live occupies top positions in Internet search engines. And here everyone already chooses according to the possibilities and depending on the needs, cultural preferences. It is clear that it is necessary to act quickly, as demand has led to a surge in sales of overseas property and rising prices, respectively. Developers literally do not have time to build and keep up with the volume of orders. This is an unprecedented situation. Investors in overseas real estate earn high returns on both sales and rentals. The policy of countries for issuing residence permits and visa policies have changed, and all this is not in favor of those who have thought for a long time.
Since you are now reading this article, it means that this topic has also become relevant for you and you are also facing certain decisions. And you are gaining knowledge that will be needed to make a decision about buying a particular property abroad. It should be noted here that today the process of obtaining knowledge is distinguished by its speed. And if earlier it took 2-5 years to become a specialist in any direction, now with the help of Internet technologies this time has been reduced to 2-5 months. This certainly does not apply, for example, to medicine. But the main idea is that information can be mastered much faster.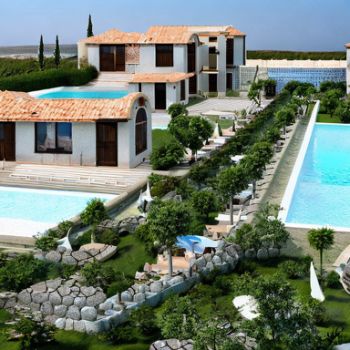 So now how not to overload yourself with this information so that Don't get confused about what to believe and what not. Of course, the answer lies on the surface here. You have to believe in what you can see directly with your own eyes and feel with your own hands. And if the price of the issue is high, as it is in the case of buying overseas real estate, then the price of a mistake will be high. In other words, if your agenda is to buy a property in Northern Cyprus, say worth £100,000, is it worth saving money on a ticket to come to the place and explore everything yourself? The logic of things and common sense tell us that it is not worth saving on a study trip. It would seem, what is easier – buy a ticket and go. But many are stopped not by logic, but by a just fear that a foreign country, lack of knowledge of the language, where to go first, where to start the review. These small, at first glance, obstacles hinder and delay the inevitable arrival for a personal inspection of the future place of residence. And this problem of the majority formed the basis for the emergence of a study tour service or a viewing tour.
Demand breeds supply, and increased demand especially. For example, in our company Cyprus Realt Company, this option is most in demand among customer requests and the process is perfected to the smallest detail. To come to study tour to Northern Cyprus, you only need to wish and choose the dates of your trip. You tell us about your desire and name the approximate dates of arrival. We mark you in our schedule and reserve your stay in the apartments for this time, and payment for your stay is made at the expense of our company. That is, accommodation in apartments for two people for 5 days will be absolutely free for you. Also, the package of study tour to Northern Cyprus includes a free transfer from the airport. You just have to choose the dates and voice your request for the selection of real estate options for viewing.
Our managers will select for you exactly what suits your wishes and budget. And already on the spot, the manager of our company, familiar to you, who will meet you right at the airport in a company car, the next day will show you any object of your choice. You will have the opportunity to travel around the whole of Northern Cyprus and see all the complexes. After all, our company acts as a real estate sales department for many developers in Northern Cyprus. Choosing a property with us, you will buy it exactly at the price of the developer. However, compared to the sales department of a separate construction company, we will provide you with a much wider range of offers, since in addition to all new buildings in Northern Cyprus, we also have resale properties in Northern Cyprus in different cities and country complexes such as Bahcheli, Tatlisu, Esentepe, Bafra, Boaz.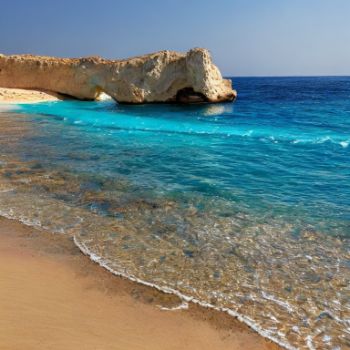 During the tour you will have the opportunity to visit our company office and read relevant documentation. You can compare the nature of the locations of the Girne and Iskele regions, feel which beaches attract you more – Long Beach and Alagadi or the cozy bays of Lapta and Alsancak. See transport accessibility, logistics, infrastructure, markets, kindergartens, schools, universities, parks, restaurants, banks, pharmacies and just streets adjacent to the places where you would like to settle. An introductory tour to Northern Cyprus will help you, firstly, to feel the distances between cities and within the cities themselves, and secondly, to feel the real life in Northern Cyprus. Its unhurried rhythm, smells, colors, color, taste of local organic products. Yes, and thirdly, you will be able to evaluate the quality of construction, the convenience of planning already independently walking on construction sites and visiting finished apartments. Also, having arrived on an introductory tour, you will be convinced that these beautiful views of the sea and mountains are not so far away and that it is really possible to make them everyday views from your own window to the delight of your family.
Northern Cyprus is much closer than you thought before! Yes, and here's the answer to a common question: what if I don't buy real estate? It is only your right to buy or not to buy. The conditions of the Free Introductory Tour to Northern Cyprus do not change depending on your decision to purchase. This option is free of charge for you! And here there can only be pleasant bonuses as a plus if you still fall in love with Cyprus and decide to buy an apartment or a villa here. So, for example, you can extend the free trial tour if such an irresistible desire arises on the spot. In some cases, even a decision is made by the company's management to fully pay for the flight for our customers.
Now you understand what a viewing tour to Northern Cyprus is. Now think about whether you should use this advantageous offer or not? We are confident that you will make the right decision and will not torment yourself with long thoughts. The time saved is worth much more than plane tickets. In any case, some decision will have to be made sooner or later. So it is better to let it be earlier, and more profitable. If you have any questions or want to know more about the tour, please call or write to us right now.